WELCOME TO ACROPOLIS
TRADITIONAL AMERICAN & CLASSIC MEDITERRANEAN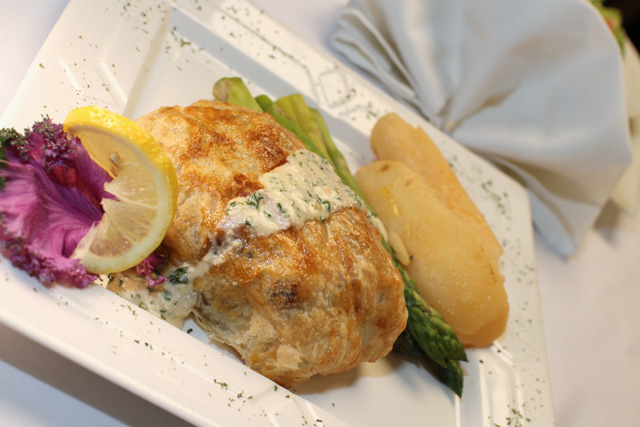 The sumptuous flavors of Greek and Mediterranean cuisine are centered on time-honored family recipes prepared with the freshest ingredients. Owners Doros and Ellada Hadjisavva want to invite you to experience the variety of delicious appetizers, entrees and desserts at the Acropolis in Evansville, Indiana. Their menu encompasses not only traditional Greek dishes like Kota Lemonati (Lemon Chicken), Gyros and Lamb, but American classics like Rib-Eye Steak, Roasted Chicken and Hamburgers.
The Acropolis is known for offering a wide variety of catering options beyond their wonderful Greek dishes. The kitchen can prepare anything from fried chicken to fajitas and catfish to Chinese food for a special catering event. In addition to the in-house catering options, look for the upcoming Souvla Night a favorite event at the Acropolis that is only offered a few times a year. "We take a variety of meats including lamb, beef and pork, season them to perfection and slow roast them over an open flame. It is similar to a Brazilian or Argentinean steak house where meat is brought to the tableside on giant skewers." Doros explains. Reservations fill quickly and the event is always sold out.
It has been a pleasure to work with Doros and I will continue to use his catering service for future events large and small. I am confident in his ability to provide quality service for groups ranging from twenty to two-hundred. I highly recommend Doros and his staff to anyone looking for quality and dependability at their event.
…Doros and his staff at The Acropolis were wonderful to work with. Their attention to detail and pride in their workmanship is outstanding. I plan many events in my professional life and understand the importance of having a reliable vendor that provides what they promise.
…Whether planning a small luncheon meeting or a large reception or dinner, the Acropolis Staff gives the same consistently meticulous attention to detail, both in artful presentation and quality of food. Although principally known as a Greek restaurant, they can create with ease and culinary imagination, menus from many other cultures, each satisfying the most discerning palate…they LISTEN, making certain that expectations are clearly understood and thoroughly met.
…As an event planner, there are plenty of details to worry about – I never worried about the catering when The Acropolis was providing the food service. If you want to be confident that the service you require and expect will be delivered, please consider The Acropolis when making this important decision!
Doros and his staff have always exceeded our expectations with delicious food and exceptional service. They are most accommodating and reassuring, making every event enjoyable…We enjoy our relationship with Acropolis Catering and highly recommend their services to everyone.
I naturally prefer to do business with excellent service providers. However, I also find it reassuring to work with ethical and community-minded individuals who give back to the community…Doros and Ellada Hadjisavva are generous community leaders who share their time, treasure and talents to help others. You can regularly find them volunteering for a local charity, serving on community boards and committees, or donating food to help a worth cause.